First of this from Rev. Jaz husband
Jaz was a great woman, a great mother, a great wife, and a friend. She truly cared about people, their health, well-being, and salvation. Being able to help others was one of her passions. She truly loved to share what she had learned and share the joy. It's one of the things she loved about Christmas. It was a time of sharing joy with others. One of our favorite things was to go around the neighborhoods at Christmas time to see the lights and decorations. Gaming for her was all about community, it was a way for her to reach others who she may never have met. She was quick to make connections with people. She loved to be able to talk with them and encourage them while being able to have fun together. I miss her greatly and I know she will be missed by many.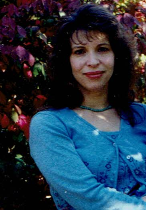 Info Video Below of How the Month will work.
Link to where to Donate.
https://tiltify.com/@octarock/pixel-penguin-for-jaz
Straw poll for Mile stone come soon